At Trust Logistics、

We are looking for staff to work with us。
Beginners welcome!
A qualification support system is also available, so、
Please feel free to contact us even if you do not have a license!
1.Driver (regular employee)
4It is a job to deliver groceries such as sweets and drinks to supermarkets in Tochigi prefecture by t truck。
The number of deliveries depends on the delivery destination, but if it is near, it will be about 5 per day、Approximately 2 cases in case of distant。
No long distance transport。
Luggage is a cart with casters in the basket、Easy loading and unloading because the truck also has a power gate。
You can concentrate on safe driving because less labor is required for loading and unloading.。
Since it always goes around a fixed route, the end time is almost constant。
It is attractive that you can easily make a private schedule。
2.Operation management
(Regular employee or part can be selected)
It is a job to convey the request of the consignor to the driver。
Telephone reception in the office、Desk work using a computer。
Medium-sized license required (former ordinary license before June 1, 1919 is also OK) There is also a riding class for safe driving、Even if you are not a driver, you can start with confidence.
Currently, our staff in their 20s and 50s are active!
"I can still do my best!"、Positive middle class is also active!
Even if you do not have a medium-sized limited license、We have also prepared a "medium-sized license" acquisition system for those who want to try a driver。
Those who have an operation manager ID、Those who can operate a simple PC。
Excel、Those who can ward are welcome!
1962-35 Nishijibe-cho, Utsunomiya City, Tochigi Prefecture
The delivery destination of the driver is a supermarket in Tochigi prefecture.
Work 8 hours, shift system
Desired shift system in 3 to 8 hours of actual work
* There are day shift and night shift
1.Driver (regular employee)
Monthly salary 210,000-300,000 yen
* Since the overtime fee is set higher、Monthly salary of over 400,000 is possible。
2.Operation management (regular member)
Monthly salary 210,000-250,000 yen
3.Operation management (part)
* Midnight allowance available。
Other、According to company calendar。
1.Full-time employee / part
Wage increase, transportation expenses paid, uniform loan, car commuting allowed, night shift allowance, dormitory complete
Complete social insurance
Employment and labor accident insurance
* 2 months trial period available
I'm doing my best with Trust Logistics
Introducing the voices of seniors。
I have no industry experience、4I didn't have a ton license、I was anxious at first。

I like cars、I had a desire to ride a truck,、It took a lot of money to get a license, so I was worried、Our medium-sized license acquisition support system caught our eye、I ventured into this industry。

My impression now is、Driving a big car is fun、Seniors are all fun people、It is fulfilling every day。

Sometimes I make a mistake and receive severe attention,、There is also a feeling that I am growing everyday、I feel rewarding。
I was thinking of changing jobs from my previous job、Female、I want a salary、But I don't think there is such a job.、I was worried。If you happen to consult an acquaintance、"Then、What if my company? I was invited. "、I have only driven a light car until now、I thought it was absolutely impossible。

Because it is an old ordinary license、4Even though I was qualified to drive a ton vehicle, I had no confidence to drive。

At the time of the interview、I talked about such things in various ways、"During the acquisition of driving skills、Maybe you should keep a medium-sized license? "、I went to the driving school and got a medium-sized license。I was saved because I didn't have to pay the initial cost.。

I'm still driving with anxiety,、I said "I'm worried。I'm not confident。During the period、A veteran employee rides sideways、It was helpful because it taught me various things。

I have a family、You can apply for the day off and decide on the desired date.、It's also very helpful in terms of school events。
The shipping company I used to work for、It was almost a unloader、Long working hours was commonplace、I was worried about how long I could work in this situation。

At such times、I applied for it after seeing the words "no long-distance", "loading / unloading with a basket car", and "hopeful declaration system during breaks"。

Before joining the company、I changed jobs because I could work longer。

Not forced to work overtime、I can finish my work within 12 hours at the longest、It 's really good for my physical strength.。

I'm relieved that I can work even if I'm over 60.。
Jobs are being recruited at any time。
Inexperienced people are welcome!
First please feel free to contact us。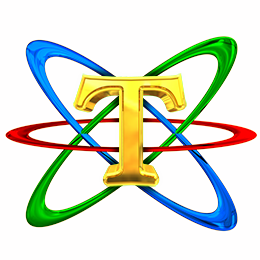 〒321-0917
1962-35 Nishijibe-cho, Utsunomiya City, Tochigi Prefecture
〒321-0113
424-20 Sunamachi, Utsunomiya City, Tochigi Prefecture